...MY WAY.
I am PRINCESS SIERRA
FEMDOM, Lifestyle Female Supremacist, Humiliatrix,
Feministic, man-bashing, Mind-altering, Egotistical,
PowerHungry Uppity Lesbian Chick with totally groovy hair.
Cruel, abusive, mercenary, apathetic, narcissistic...
a TRULY DOMINANT and Self- Centered Woman.

ABSOLUTELY PERFECT
Click, Listen and Learn. Hear My Voice
If you are new to MY page,
study MY required reading first and foremost.
THINGS to KNOW

MY SCHEDULE--Deal with it!!!
Been having a hard time reaching ME lately? That's because I am enjoying MY wonderful life at your expense. Learn to accommodate MY schedule!!! Calling on Saturday nights is pretty fruitless. Sometimes I am around on Friday evenings. Weekdays 11a.m -5 p.m. is the best time, before i go to workout for a few hours. Then you may try to reach me until around 3 a.m. EST. Sundays are usually a good day to get a hold of ME. Rather than making a million fruitless calls, send ME an e-mail to find out the best time to call. DO NOT CALL BEFORE 11 a.m. EVER! I WILL NOT be available for calls. I stay up late and sleep late, as all spoiled Princesses do.
GirlyDom@aol.com

MY MATERIAL IS COPYRIGHTED!
Remember Ladies:
Stealing intellectual property and cutting & pasting other people's copywritten material is a CRIME. Spice up your StickyPanty pages, cover your nipples up, and get an original idea. Nobody is going to pay you to impersonate ME poorly. Instead of spending so much time on My wishlist and donations pages, why don't you read up on My many pages of Female Supremacy and Egoism, stop doing his laundry and backhand that co-worker for calling you "baby." If you really were bustin' guys' worthless asses, you wouldn't have to steal My work to tell about it. If you do not have faith in your own ideas and who you REALLY are, how in the hell are you going to dominate somebody?

And for Goddess's Sakes--put some clothes on!
"The secret to My success is NOT just asking for money--
it's knowing how to make them NEED to pay Me." Princess Sierra"
Before lifting MY great ideas like a big dumdum, please affix the following banner to your page and a link to MY fabulous website.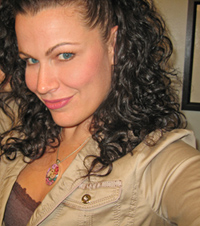 DECREE From HER ROYAL HIGHNESS:
Princess Sierra is a creature of habit and does NOT change Her messenger I.D.s and Email addys. If someone contacts you on
ANY other username claiming to be ME--it's NOT ME.
I use AIM

GirlyDom
Yahoo

BitchyBeauty
Email

GirlyDom@aol.com


BEWARE of aol username GiriyDom --he likes to impersonate Me.

For More info about impersonators
click here
.

Remember boys:
you are rude ONCE..
you are BANNED FOREVER.
PRINCESS' OFFICIAL FAN MAIL SPAM LIST!